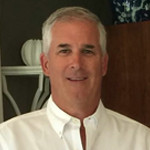 Dan McMenamin
As President of McMenamin Insurance Group, Dan manages virtually all of the firm's business activities and leads the company's team. He is responsible for all day-to-day operations and the execution of the company's strategic plan. His strengths are maintaining client relationships and accompanying producers when visiting clients. His 42 years of experience and wealth of knowledge is what his clients have come to expect.
Dan is an active member of the Peters Township Chamber. He is an avid Pittsburgh sports fan. He also enjoys golf, racquetball and traveling.
Dan and his wife Lisa reside in McMurray and have two grown daughters. He is also a proud Grandpap!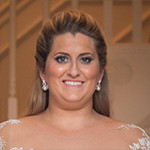 Jacqui McMenamin
A 2005 graduate of The University of Tennessee in Knoxville, Jacqui has worked with the company since April of 2009. She is a licensed Insurance Agent in Maryland and Pennsylvania. She is able to assist you in the following areas: All Property & Casualty Lines, Disability, Health, Life, and Employee Benefits. In her spare time, she enjoys sporting events, baking, volunteering and spending quality time with friends and family.
Jacqui has served as President of The University of Tennessee Alumni Association – Pittsburgh Chapter for the past 11 years. In 2011, Jacqui was nominated as one of Pittsburgh's 50 Finest and raised donations for the Cystic Fibrosis Foundation. Currently, Jacqui is the Vice President of the 1816 Society (BVRS) and is the Vice President of FIN (Financial Industries Network).  She also works with ONEHOPE wine on the side which gives back a portion of their sales to 501c3 nonprofits in her spare time.
Jacqui and her husband Justin reside in Bridgeville.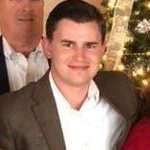 Kyle Harnen
Kyle has a background in life insurance and has worked in the insurance industry for the last 6+ years.  He played hockey in both high school and college and still enjoys playing and watching hockey with friends.
He resides in the South Hills.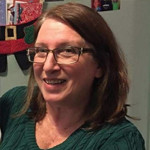 JoAnn Foster
Our personal lines expert within the agency for over fifteen years, JoAnn is a favorite among the customers!
She enjoys cooking, gardening, and sewing in her spare time. She has four kids, 4 grandchildren and a dog named Shelby.
JoAnn and her husband Bob reside in Bethel Park.
Patty Costantino
She assists with Commercial lines.  Patty enjoys spending time with her family and friends in her spare time.
Patty and her husband reside in Canon McMillan.
Colleen Martch
She assists with both Personal lines.  Colleen has been an insurance agent since 2004.  In her spare time she enjoys oil painting, crafting, and astronomy.  She also cares for her horses and cats.